2012 Mini Reunion
Wilton, GA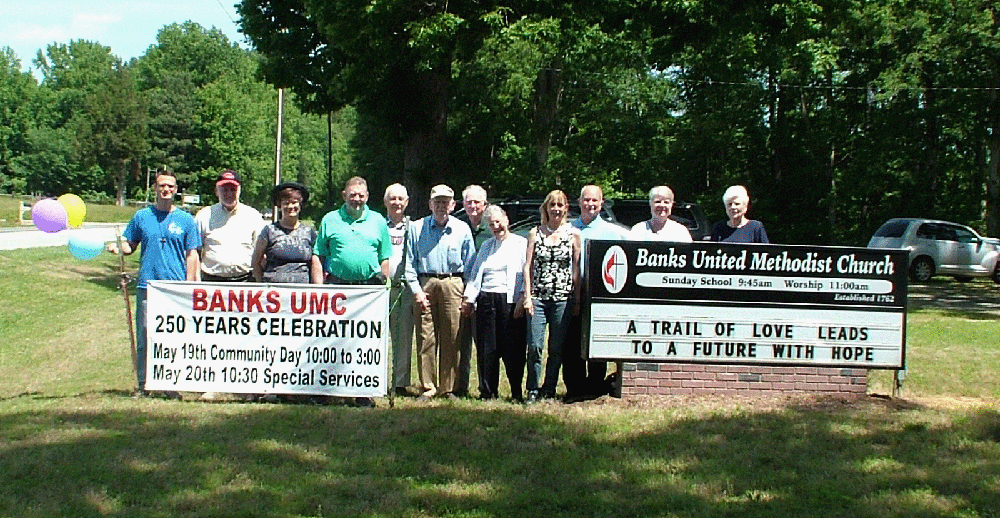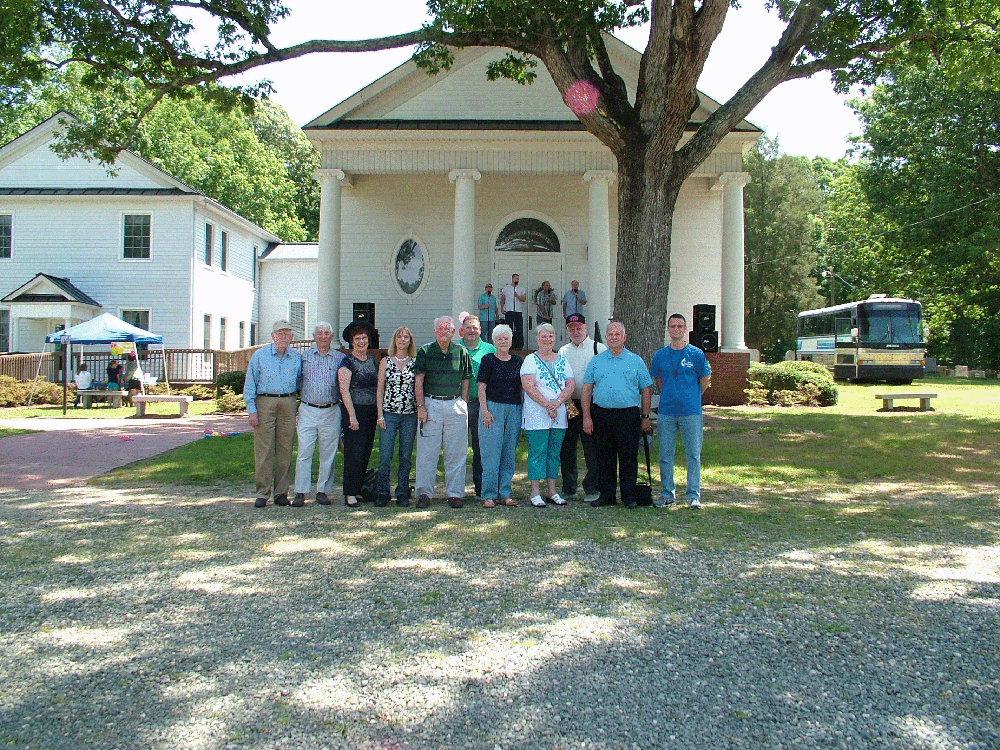 Banks Chapel's 250th Anniversary
2632 NC-Hwy 96
Wilton, NC
19-20 May 2012
19 May - Saturday -Banks United Methodist Church
A fun day with fund-raising barbeque.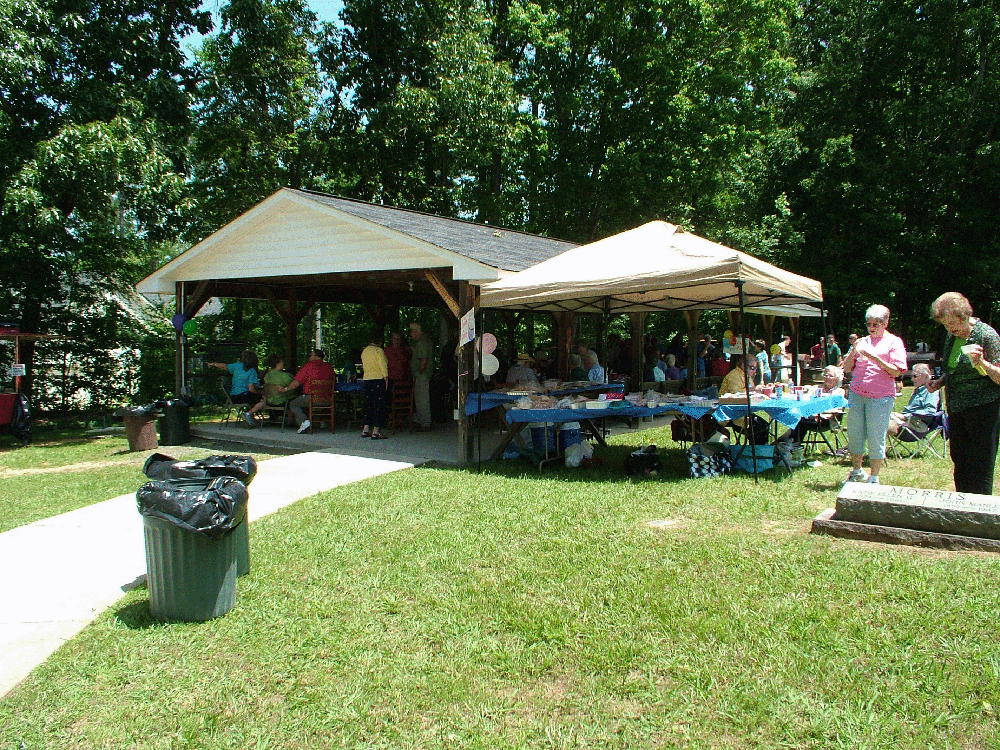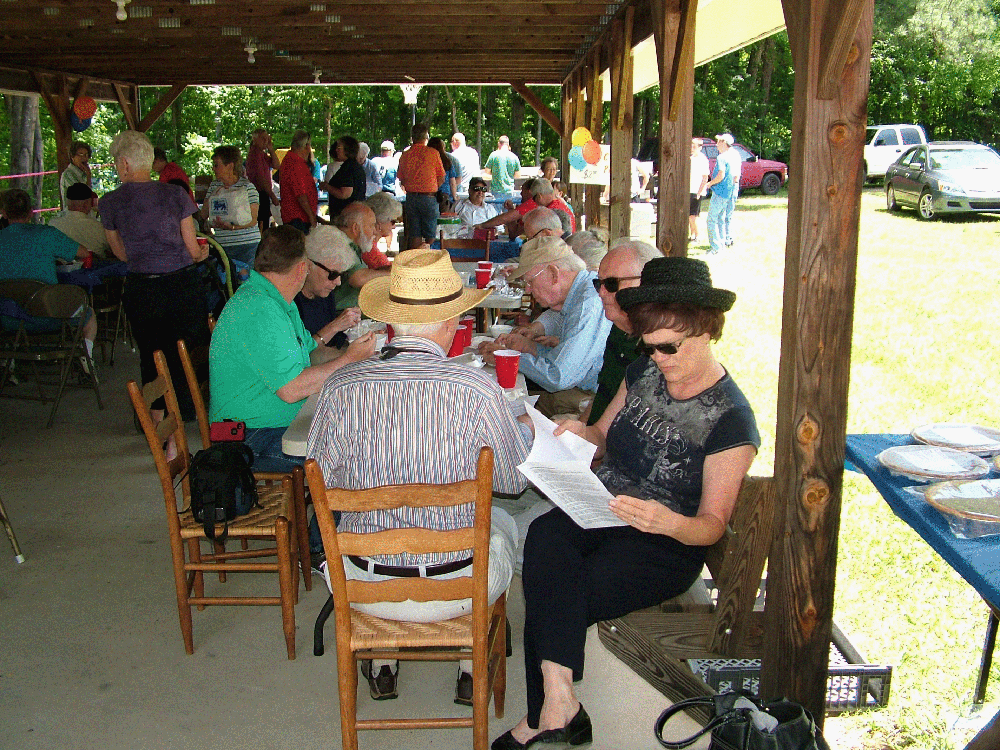 That evening the
Banks Family Association
had a family dinner meeting at Bob's Barbeque
20 May - Sunday - morning service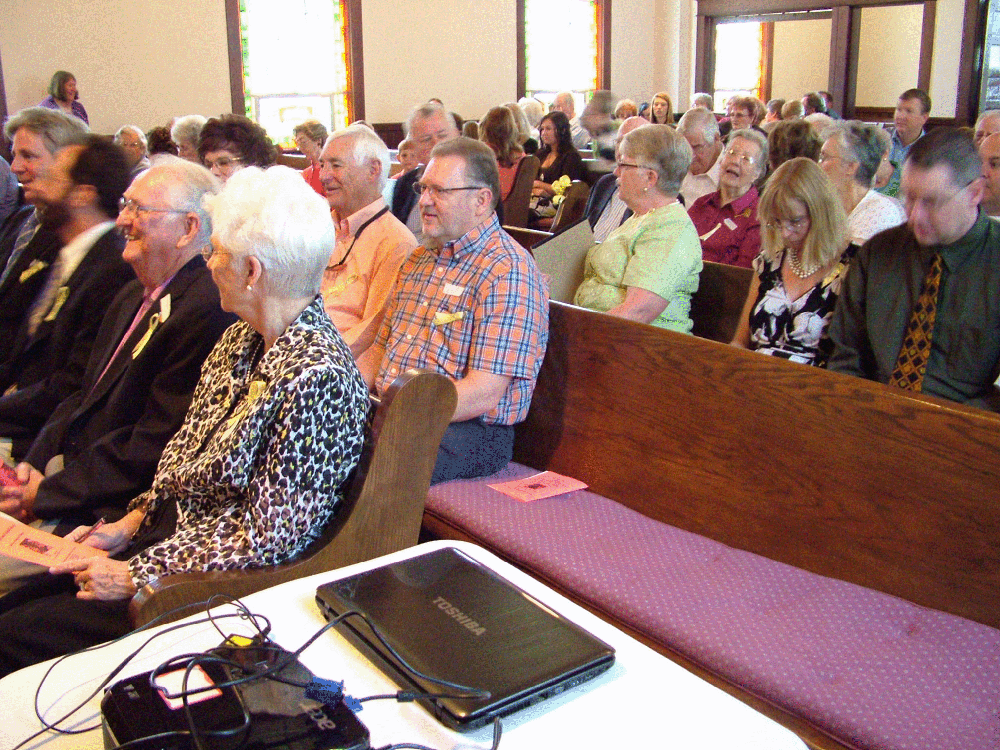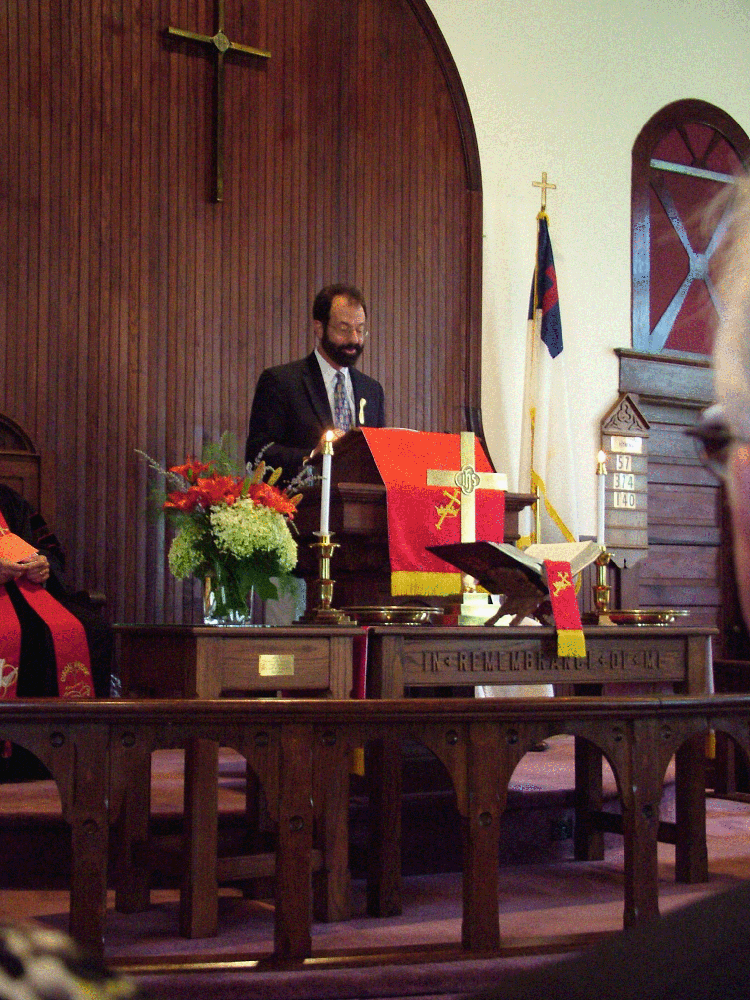 Banks Family attends morning service at Banks UMC John Sheftall addresses the congregation about Thomas Banks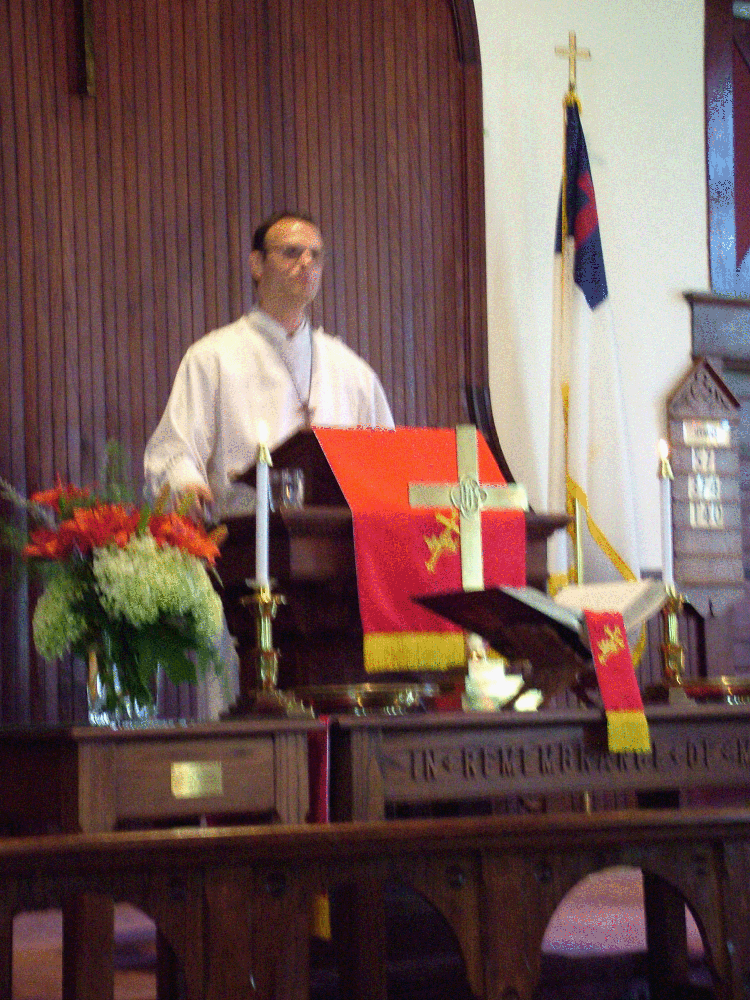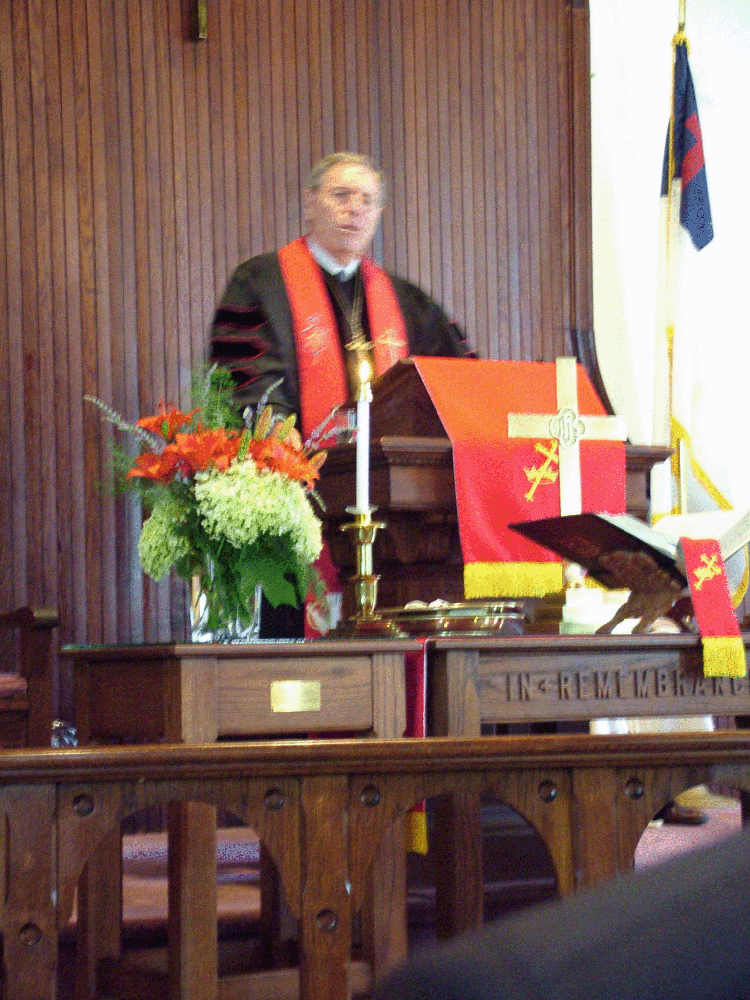 Rev Clifford W. Wall, pastor Bishop Alfred Wesley Gwinn, Jr
celebrating the 250th anniversary of the founding of
Banks Chapel, on land donated by, and named for, Thomas Banks
After the Service, a excellent covered-dish lunch was served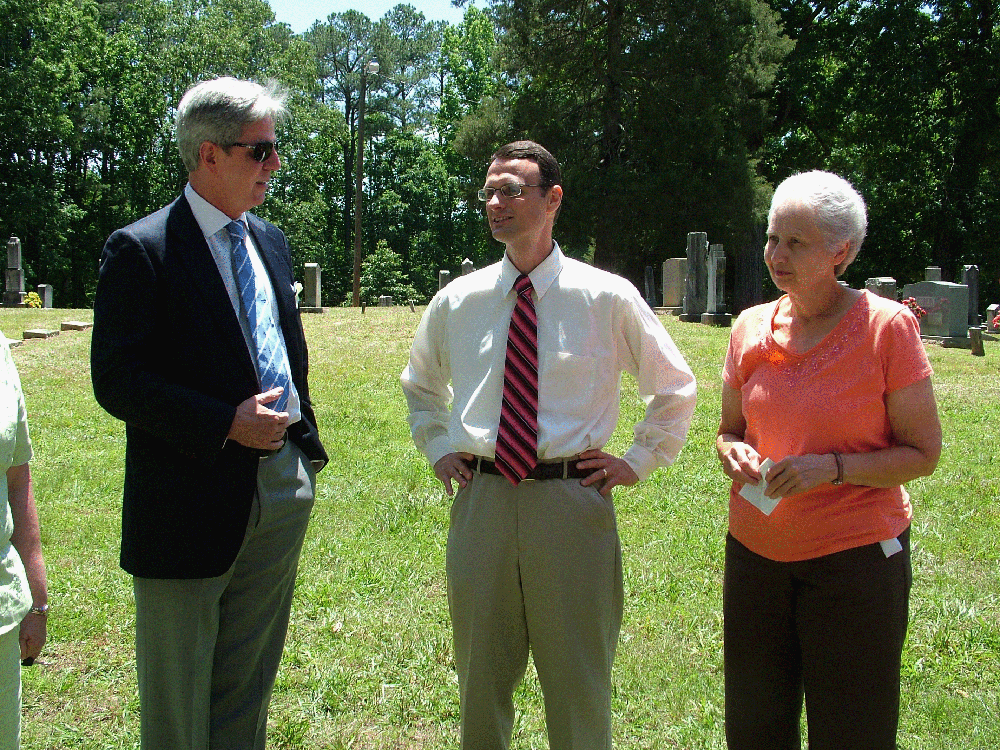 Joe Scherberger, Banks Family Association Vice-President, Rev. Clifford W. Wall, pastor and Jean Watkins, representing the Fellowship Hall committee.
at which a donation was made for their fellowship hall construction
For Annette's the minutes of the Reunion CLICK here
Banks UMC, Wilton, NC is located just 38 miles north of the Raleigh-Durham (RDU) airport.
GPS - 36º 09' 19.37"N 78º 34' 56.40W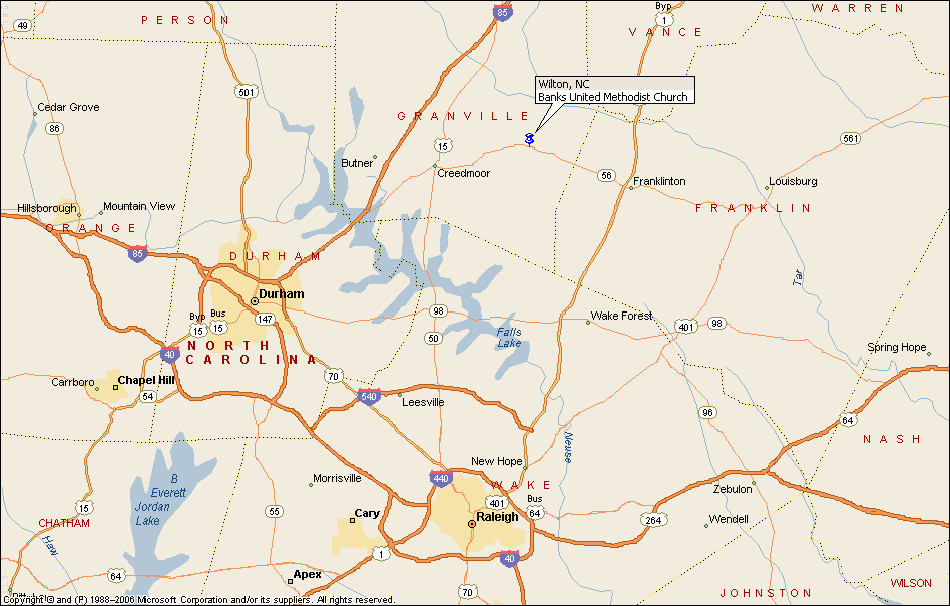 [See link on Home Page for History, etc of Banks' Chapel ]